---------- Forwarded message ----------
From:
Bloomberg Politics
<noreply@mail.bloombergbusiness.com>
Date: Thu, Oct 11, 2018 at 6:27 AM
Subject: Trump's market blame game
To:
mbannerman@tnag.net
From
Donald Trump knows who's to blame for the worst U.S. stock market selloff since February, and it's definitely not Donald Trump.
The U.S. president accused the "loco" Federal Reserve of "going wild" with interest-rate increases this year while insisting his trade war with China wasn't a factor in yesterday's market rout.
"That wasn't it," he told Fox News, adding "The problem I have is with the Fed."
Most market analysts take the opposite view, attributing the stock plunge mainly to fresh concern about the president's conflict with China.
In a break with White House tradition, Trump has publicly criticized the Fed, led by his appointee Jerome Powell, since July for interest-rate increases, and declared he was "not happy" in September after the third rate hike of the year.
Trump's defensiveness makes sense given the extent to which he's touted market strength as evidence of his success in office. There's less than a month to midterm elections that Democrats are framing as a referendum on his leadership.
The timing of the selloff may be politically dangerous for Republicans as they try to retain control of Congress.
Global Headlines
Brexit deal? | The U.K. and the European Union may be on the cusp of a Brexit breakthrough, though both sides cautioned against celebrating just yet. The devil is in the details, as German Chancellor Angela Merkel reminded everyone. Keeping the Irish border invisible after the U.K. leaves the EU remains the main sticking point. Prime Minister Theresa May's Northern Irish allies, who help her stay in power, are warning her not to sell them out.

Saudi arms | Trump said he didn't want to block arms sales to Saudi Arabia, amid a swirl of controversy over the disappearance of Jamal Khashoggi that includes claims by unnamed Turkish officials that the journalist was killed at the Saudi consulate in Istanbul. A bipartisan group of U.S. senators is forcing the Trump administration to investigate, triggering a human rights probe that could result in sanctions against Saudi officials and entities.

Sanctions strains | Trump dismissed a suggestion by South Korea yesterday that it was considering whether to repeal a unilateral package of economic sanctions against North Korea. "Well, they won't do it without our approval," he told reporters. The terse exchange highlighted a gap between Trump's approach and that of South Korean President Moon Jae-in, who struck a series of reconciliation agreements with North Korean leader Kim Jong Un last month. 

Bannon's Europe | Former White House strategist Steve Bannon said EU states should abandon the euro over time and return to national currencies. He also lauded nationalist leaders including Hungarian Prime Minister Viktor Orban as "heroic" in an interview with Bloomberg News Editor-in-Chief John Micklethwait. Bannon said his support of a Brussels-based organization promoting populist groups is aimed at returning the EU to a "collection of sovereign nations" rather than an economically and politically integrated bloc.

Fiery rhetoric | Trump used to attack Democrats as obstructionists determined to block his agenda. Now that they may be poised to seize control of the House, he's painting them in far darker tones. "You don't hand matches to an arsonist and you don't give power to an angry left-wing mob and that's what the Democrats have become," Trump said yesterday. Click here for more on the midterm ballot measures that could boost Democratic candidates.

What to Watch
— Italy's lower house is due to vote on a larger budget deficit for next year, ratifying the government's challenge to EU budget rules and the financial markets.

And finally…Roger Waters divided Pink Floyd fans when his aptly-titled "Us+Them'" tour met Brazil's bitterly polarized politics at a concert in Sao Paolo. He drew mixed reactions when presidential election front-runner Jair Bolsonaro's name was added to a list of "fascist" world leaders projected onto a wall on stage. Waters, known for his political activism, also beamed the #EleNao (#NotHim) hashtag used in protests against Bolsonaro.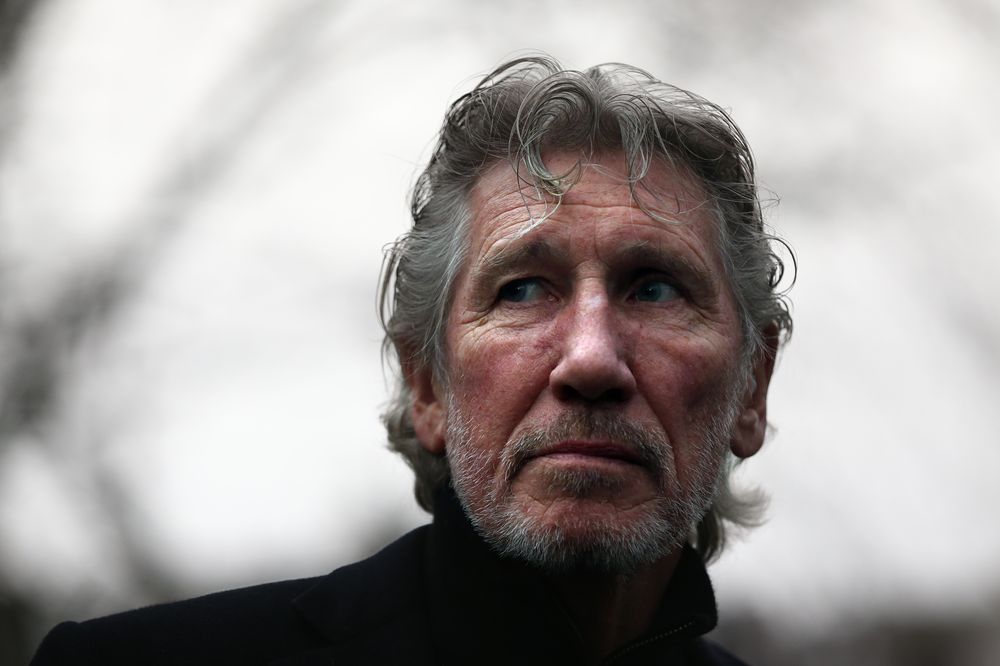 Waters.  Photographer: Carl Court/Getty Images Europe
Following the worst recession on record and a massive corruption scandal, Brazilians will hold general elections, including for the presidency, this month.
Here's a one-stop shop for everything on the election: polls, issues, financial indicators and major news.
You received this message because you are subscribed to the Bloomberg Politics newsletter Balance of Power.
You can tell your friends to sign up here.

Unsubscribe | Bloomberg.com | Contact Us
Bloomberg L.P. 731 Lexington, New York, NY, 10022